About the Competition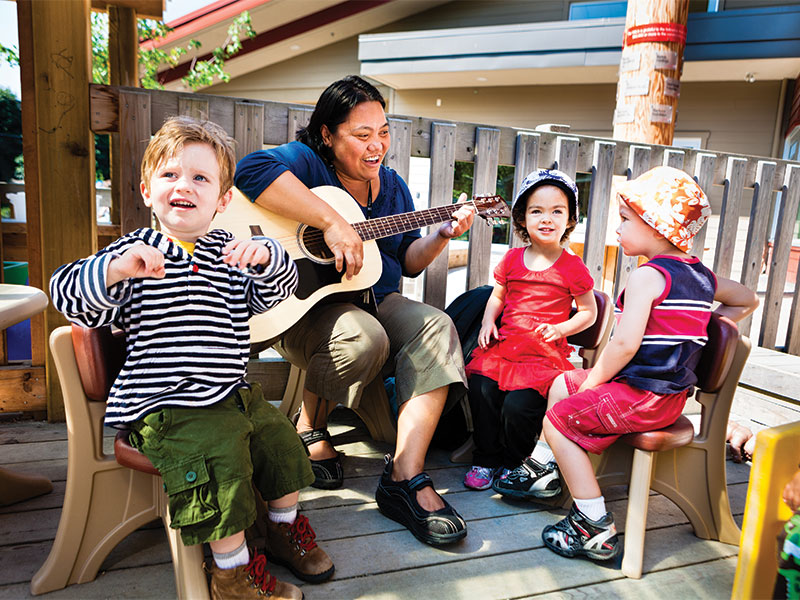 Background
Now in its 10th year, Canada's Best Diversity Employers recognizes employers across Canada that have exceptional workplace diversity and inclusiveness programs. This competition recognizes successful diversity initiatives in a variety of areas, including programs for employees from five groups: (a) Women; (b) Members of visible minorities; (c) Persons with disabilities; (d) Aboriginal peoples; and (e) Lesbian, Gay, Bisexual and Transgendered/Transsexual (LGBT) peoples. This competition replaced our two annual rankings of the top employers for women and visible minorities, which we published as an appendix to our book between 2002 and 2007, when the present competition was launched. Read the special magazine announcing this year's winners published in the March 28, 2017 edition of The Globe and Mail.
Selection Process
To determine this year's winners of the Canada's Best Diversity Employers competition, Mediacorp editors reviewed diversity and inclusiveness initiatives at employers that applied for the Canada's Top 100 Employers project. From this overall applicant pool, a smaller short-list of employers with noteworthy and unique diversity initiatives was developed. The short-listed candidates' programs were then compared to those of other employers in the same field. The finalists chosen represent the diversity leaders in their industry and region of Canada.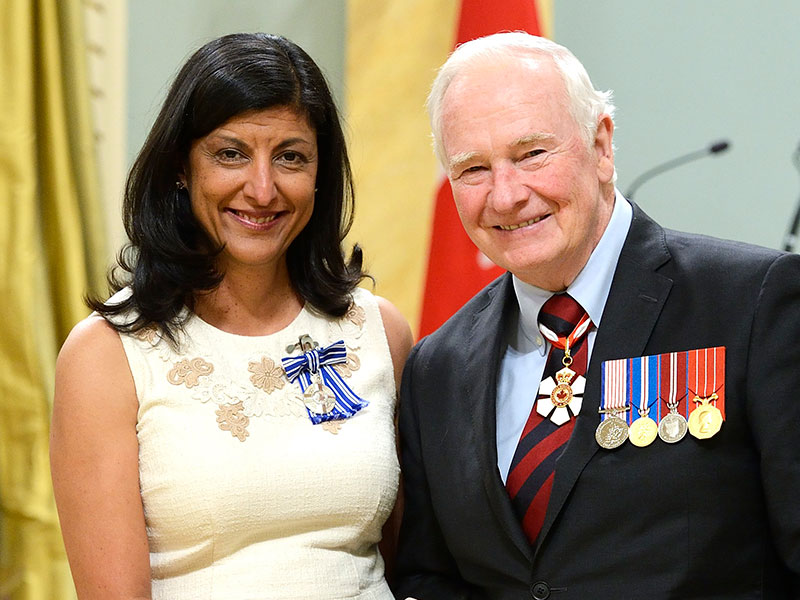 Editorial Partner
The Globe and Mail is our editorial partner on the Canada's Best Diversity Employers competition. Each year, we co-publish a large national magazine announcing the winners, which appears in The Globe's national edition. Read the Globe's feature on this year's winners. You can also read the press release from March 28, 2017 from the organizers with additional background on this year's competition.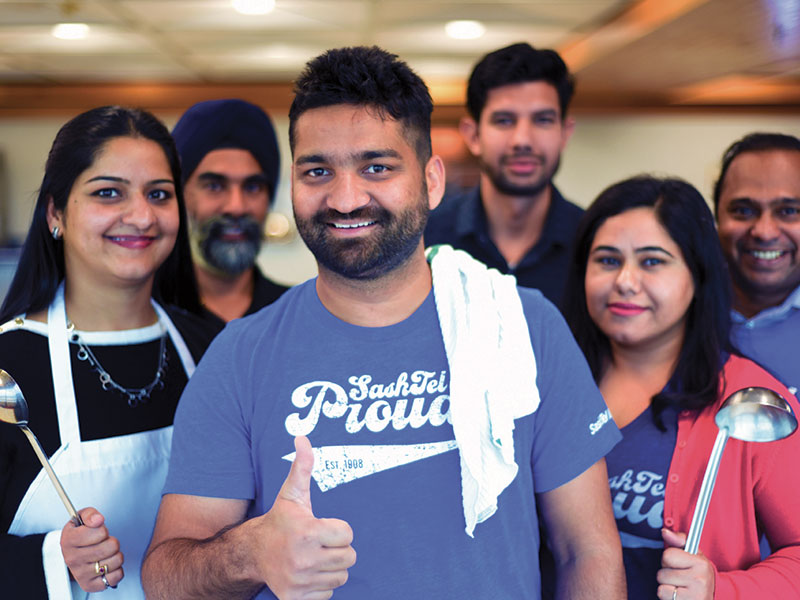 Eligibility Requirements
Any employer with its head office or principal place of business in Canada may apply for this competition. Employers of any size may apply, whether private or public sector. Each applicant must have an interesting initiative for at least one of the five above diversity groups covered by this competition.
2018 Competition
Applications for our 2018 competition will be available early in 2017. Our 2018 winners will be announced in The Globe and Mail early in 2018.
Editorial Conference
To learn more about the competition, we invite you to join us at the Top Employer Summit, our annual editorial conference on the Canada's Top 100 Employers project. This event lets you discover the latest best practices from winners, meet competition organizers and editors, and hear inspiring stories from world-class speakers – all presented in a commercial-free format. The conference is Canada's largest annual event for senior-level HR professionals.
Introduction
Canada's Best Diversity Employers for 2017 set an outstanding example of how Canadians make diversity our strength.
From corporate strategy to successful implementation, these employers make diversity and inclusion integral to their workplaces and the way they do business. By hiring people who truly reflect all Canadians, including new immigrants, aboriginals, LGBTQ people and those with disabilities, these organizations benefit too, boosting their energy and innovation through an influx of fresh voices.
Additionally - because we're not there yet - many organizations have targeted programs supporting women employees, particularly in industries such as engineering, mining or agribusiness.
For instance, Agrium Inc. in Calgary recently piloted a Women's Leadership Development program to prepare high potential female candidates for senior management positions, matching participants with a mentor as well as with a group of potential sponsors.
Notably, women at McCarthy Tétrault LLP in Toronto currently comprise approximately half of their senior leadership team and 36 per cent of the firm's board of directors, a result of maintaining an annual internal pipeline scorecard that records the gender demographics of partners, associates and students.
Besides creating a safe and inclusive environment at work, most companies also reach out to the community at large, forming partnerships with local or national groups. Just a few of many examples include: Toronto's KPMG LLP that recently began providing employment assistance to veterans by partnering with Canada Company's Military Employment Transition Program; Sodexo Canada in Burlington that partnered with Ready Willing and Able Canada last year to hire more than 100 individuals with disabilities; and SaskTel's partnerships with First Nations bands, tribal councils and aboriginal employment agencies with the aim of increasing the number of aboriginal employees in their work force.
Then there's the City of Ottawa, that over the past year participated in more than 30 recruitment fairs, conducted 34 information sessions, attended 57 community outreach events and delivered 18 pre-employment workshops to foster communication with the immigrant community. Now that's saying welcome.
– Diane Jermyn
From the official announcement magazine for Canada's Best Diversity Employers (2017), published on March 28, 2017 in The Globe and Mail
2017 Winners
Here are 2017 winners of the Canada's Best Diversity Employers competition. Click an employer name to read our editors' full Reasons for Selection:
The Power of Networking
Employee resource groups are a hallmark of Canada's Best Diversity Employers
At RBC Capital Markets, Rachel Megitt is an enthusiastic co-Chair of RWomen, a networking group for women in the investment arm of Canada's leading bank. "It really allows work to become a community," she says.
Over at Capgemini Canada, a management and technology consulting firm, Alexandra McCalla is a proud member of Women LEAD, a similar networking group. "I am passionate about diversity," she says.
Women and Women LEAD are what are now familiar in workplaces across Canada as employee resource groups, or ERGs, the staff affinity networks based on shared identity. Today most large companies and organizations, including Canada's Best Diversity Employers, have established ERGs, often with inspiring names. RBC's include MOSAIC, for visible minorities, PRIDE, for the LGBT+ community, Royal Eagles, for Indigenous employees, REACH, for people with disabilities, and NextGen, for millennials.
"They embed diversity and inclusion in an organization," says Norma Tombari, RBC's Senior Director, Global Diversity. "They create a sense of community and a feeling that you belong to the organization. A lot of personal and professional development is enabled through these very active, agile and proactive ERGs, whether it's through peer coaching, networking or access to professional development opportunities."
Many employees belong to more than one. McCalla, who has Jamaican heritage, is also part of Capgemini's African-American and African ERG - known as "A-Cubed" - and set up a Toronto chapter for her global company. She is involved, too, with Mentoring Matters, yet another ERG that puts younger employees like her in touch with senior leaders.
Some employers also have ERGs for newcomers to Canada, for linguistic backgrounds such as francophones, and in some cases, for armed forces veterans transitioning into civilian life.
"If you look at what's happened for us at RBC, there's just been enormous growth over the years," says Tombari. "On a quarterly basis we see more and more people join."
ERGs are a hallmark of Canada's Best Diversity Employers, says Kristina Leung, Senior Editor for Mediacorp Canada, which produces the list each year. "A lot of the winners note the steady increase in membership in ERGs."
As you might expect, some of the biggest growth is in the emerging groups, such as those for LGBTQ people, which often didn't exist a few years ago. But still expanding, it turns out, are the ERGs that were often the first to be established - those for women. There's good reason for that: today, many employers report the proportion of female staff - and often, female managers and female senior executives - at 50 per cent or more. Women, it's clear, are thriving in many workplaces.
Even so, many diversity leaders are finding there is more work to do for women, long before they reach the door of an employer - as early as high school.
If you look at roles where an employee needs a background in the so-called STEM subjects - science, technology, engineering and math - the gender ratios tend to be quite different. Finance and investment, software development, airline piloting - these are just a few of the areas where women often lag in the statistics.
Recently, for instance, the CFA Institute, representing chartered financial analysts, lamented that in Canada only 19.7 per cent of these investment professionals are women. Megitt, studying for her MBA in 2010 at a major Canadian business school, found that she was the first-ever female president of its student council. "In 2010!" she says.
Canada's Best Diversity Employers are trying hard to improve that situation. At Capgemini Canada, where the consulting work focuses heavily on technology, CEO Sanjay Tugnait is proud of his company's level of female employees - 28 to 30 per cent. "When you compare us to other tech firms, no one else is close to 30 per cent," he says. He points to work the company has done to make sure employees have strong work-life balance and other supports, including resource groups. "We find members of ERGs have a five per cent greater retention rate, which is very valuable to us," he says.
And increasingly, organizations are looking at the choices teenage girls make in high school. At RBC Capital Markets, Megitt, now a Director in the Global Initiatives Group, gained the support of her division's Diversity Leadership Council to set up a program that brings in high school girls to visit RBC headquarters and encourages them to study subjects, such as math, that would lead to careers in the financial industry. "If you opt out of the math or science stream, the likelihood is low that you will study business or engineering at university," she notes.
Air Canada, too, has held splashy events for young women of 15-22 to show them the possibilities of careers at the airline in traditionally male-dominated areas, including aircraft maintenance, baggage handling and, of course, flying the planes. Often, says Chantal Dugas, General Manager, Diversity and Linguistic Affairs, young women simply haven't considered these fields.
"Employers are addressing the creation of diverse pipelines of talent earlier, not just in the recruitment process," says Mediacorp's Leung. "They are looking at students from traditionally underrepresented backgrounds and encouraging them to consider careers in areas like STEM or professional services."
These employers hope that an investment at the high school level will pay off up to half a decade later. It's an example of the commitment of Canada's Best Diversity Employers to enhancing diversity and inclusion at every stage, thereby expanding the pool of talented people who can be hired and, no doubt, join an ERG.
- Berton Woodward
From the official announcement magazine for Canada's Best Diversity Employers (2017), published on March 28, 2017 in The Globe and Mail
Find jobs from Canada's Best Diversity Employers