About the Competition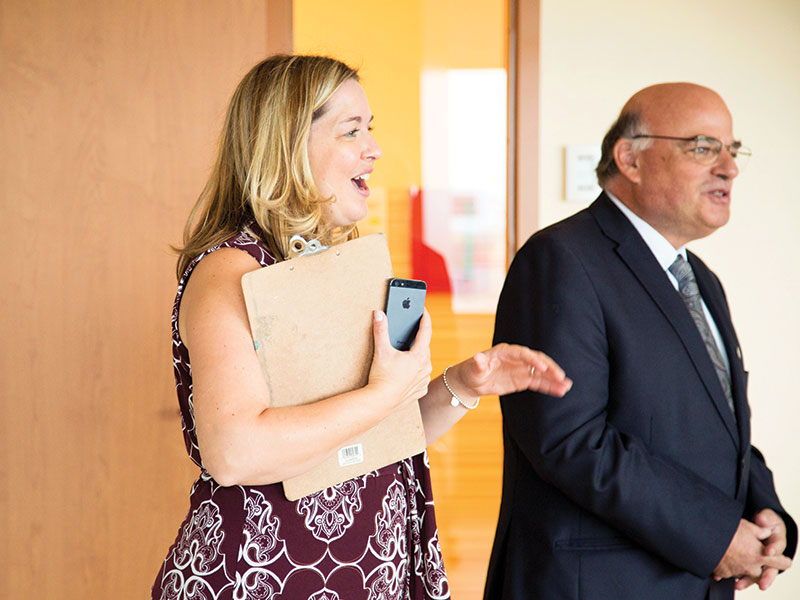 Background
First published in 2006, Montréal's Top Employers is an annual competition organized by the editors of Canada's Top 100 Employers. This special designation recognizes the employers in Greater Montréal that lead their industries in offering exceptional places to work. This year's winners were announced on April 20, 2017 in a special magazine published in The Gazette.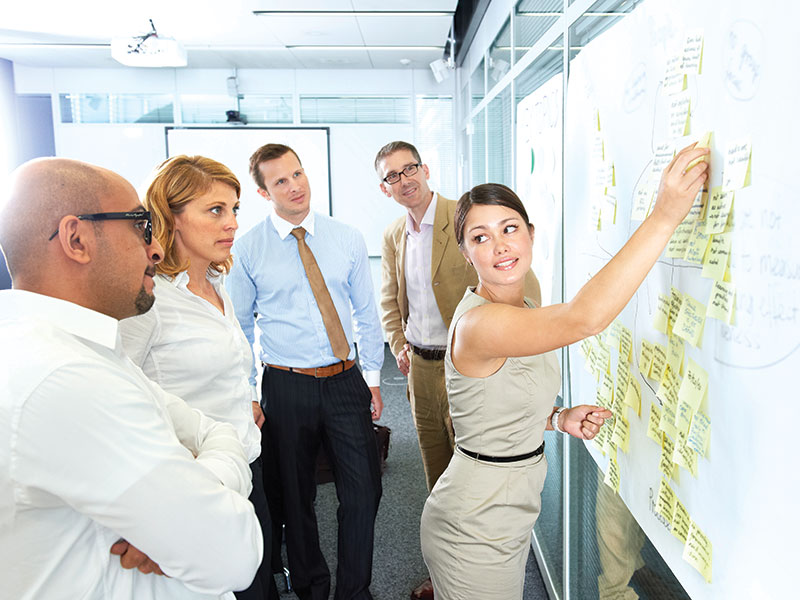 Selection Process
Employers are evaluated by the editors of Canada's Top 100 Employers using the same eight criteria as the national competition: (1) Physical Workplace; (2) Work Atmosphere & Social; (3) Health, Financial & Family Benefits; (4) Vacation & Time Off; (5) Employee Communications; (6) Performance Management; (7) Training & Skills Development; and (8) Community Involvement. Employers are compared to other organizations in their field to determine which offer the most progressive and forward-thinking programs.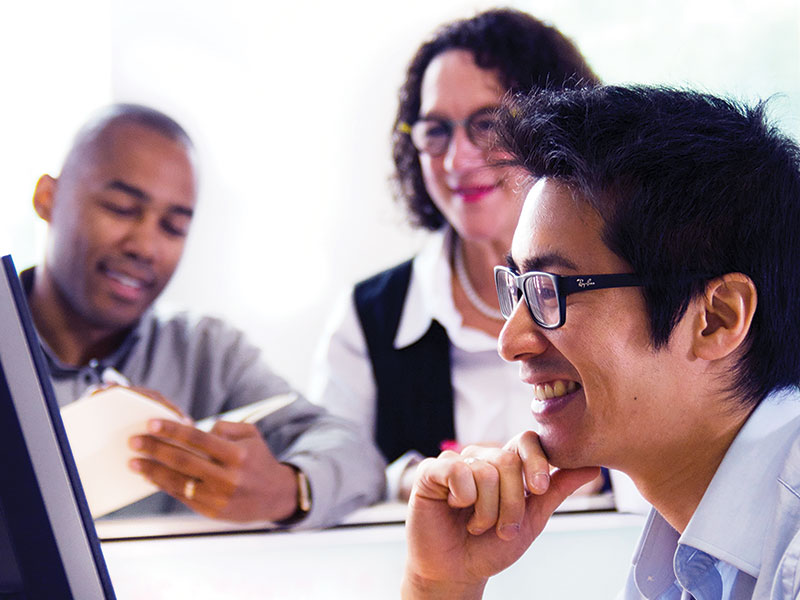 Media Partner
Our media partner on the Montréal's Top Employers project is The Gazette, the oldest continuously published newspaper in North America. Each year, the winners are announced in The Gazette in a special magazine, which includes a summary of our editors' reasons for selecting each employer. Read the press release issued on April 20, 2017 announcing this year's winners: English | Français.
Eligibility Requirements
Any employer with its head office or principal place of business in Greater Montreal may apply for this competition. Employers of any size may apply, whether private or public sector.
2018 Competition
Applications for our 2018 competition will be available early in 2017. Our 2018 winners will be announced in a special magazine in The Gazette early in 2018.
Editorial Conference
To learn more about the competition, we invite you to join us at the Top Employer Summit, our annual editorial conference on the Canada's Top 100 Employers project. This event lets you discover the latest best practices from winners, meet competition organizers and editors, and hear inspiring stories from world-class speakers – all presented in a commercial-free format. The conference is Canada's largest annual event for senior-level HR professionals.
Introduction
When Montréal's Top Employers give back, they get back – a lot.
It's easy to see how Montréal's Top Employers make their organizations wonderful places to work, with everything from popular onsite daycare to share purchase plans to secure bike lockups. But these winning leaders also show their heart with outstanding charitable projects, notably reaching out into the community and beyond. Many encourage employee volunteering, such as Laurentide Controls, which offers staff paid time off to volunteer. Others mount initiatives like CN's employee- and pensioner-run Community Fund, which has raised more than $13.5 million over the past decade.
An organization's charitable work can sometimes be transformative for the people involved as well as having a positive impact on the company. Montréal engineering firm WSP Canada recently participated in the Engineers Without Borders (EWB) fellowship program, sending employee Janelle De Vries – a Geomatics Proposal Office Lead who volunteered for the fellowship – on a six-month placement to Lusaka, Zambia. She's currently helping with Rent To Own, an EWB social enterprise that provides resources to entrepreneurs in rural Zambia. She says her biggest challenge was in coming from a corporate background where job duties are very defined.
"It was an adjustment at first because all the projects I was involved with were completely outside of my professional comfort zone, but you get used to it," says De Vries. "It's a start-up environment, so everyone does a little bit of everything and you run with it. You can't approach problems with the same methodology you'd use in Canada, so it really pushes your mind to new realms. I call it a professional development boot camp."
Steve Power, WSP Canada's National Vice President of Marketing and Communications, says the partnership with EWB is a huge benefit to the company. This is the second year WSP Canada has offered the fellowship, which is also a monetary donation, plus the employee is still paid their regular full salary while away.
"When the person comes back, they think a little differently and bring that different perspective to their day job," says Power. "We've also found that EWB has a far-reaching network of passionate young engineers at universities across the country. Our partnership with EWB is actually attracting a lot of top young talent to our organization, which is a nice knock-on effect from our original approach of philanthropy."
Power says the fellowship is open to all WSP employees, not just engineers, since EWB needs many kinds of skills. Last year the firm sent a finance person.
"It's been a unifying force for the company nationally that we can all get behind," says Power. "We'll absolutely continue. We like the development opportunities for our staff, the staff engagement because it gets people excited, and the talent acquisition component. There are a lot of great benefits."
As the largest-ever corporate initiative of its kind in Canada, Bell Canada's national "Bell Let's Talk" mental health initiative has not only positively impacted the entire country, it has transformed the company's own culture.
Launched as a five-year program in 2010, Bell Canada renewed it in 2015 for a further five years, committing at least $100 million in funding to support new mental health research, workplace best practices, improved care and access, and anti-stigma programs including Bell Let's Talk Day – a national day of conversation about mental health – that takes place each year. To date, Bell Let's Talk has supported more than 700 organizations, from large healthcare institutions and universities to the smallest of grassroots mental health organizations in every province and territory.
Mary Deacon, Chair of Bell Let's Talk, explains that the company first chose this issue because its leaders saw that mental illness was a highly stigmatized, yet very common, health issue that no one was talking about. Mental health wasn't receiving corporate and community support like other common health concerns.
"We saw a need for corporate leadership, for somebody to step up and make this a front-and-centre issue, because it simply wasn't getting the attention it needed," says Deacon. "We also felt it was imperative that we lead by example in our own workplace. If we were going to champion this cause, we needed to walk the talk, so we've made extensive, multi-faceted efforts internally to advance mental health in our workplace."
Deacon says Bell's workplace mental health activities have had a profound and positive impact on staff because, by creating a culture of support, it has become easier for people to recognize when there may be an issue and to take early action to get help and support. Also, she notes, there's a broad sense of employee pride in what the company is doing in mental health. Her advice to any company considering a new charitable initiative is to be authentically engaged and willing to stay the course.
"Whatever you do, do it with real commitment and authentic engagement," says Deacon. "We have a wide network of trusted advisors that we work with to ensure that we get it right. We're not the experts so we work with leaders in the mental health community to make sure we're advancing the cause in the most efficient and positive way. Authentic engagement and sustained commitment have been crucial to the success of Bell Let's Talk."
—Diane Jermyn
From the official announcement magazine for Montréal's Top Employers (2017), published on April 20, 2017 in The Gazette.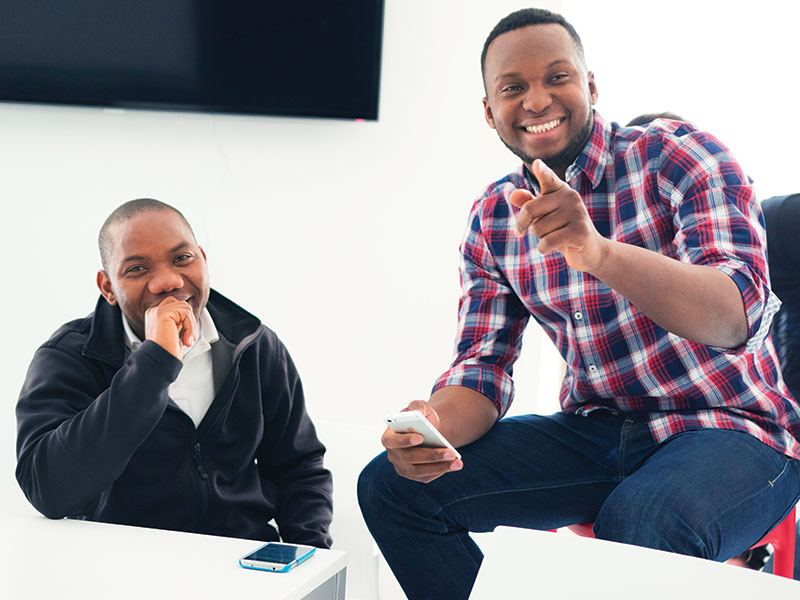 2017 Winners
Here are 2017 winners of the Montréal's Top Employers competition. Click an employer name to read our editors' full Reasons for Selection:
Find jobs from Montréal's Top Employers