About the Competition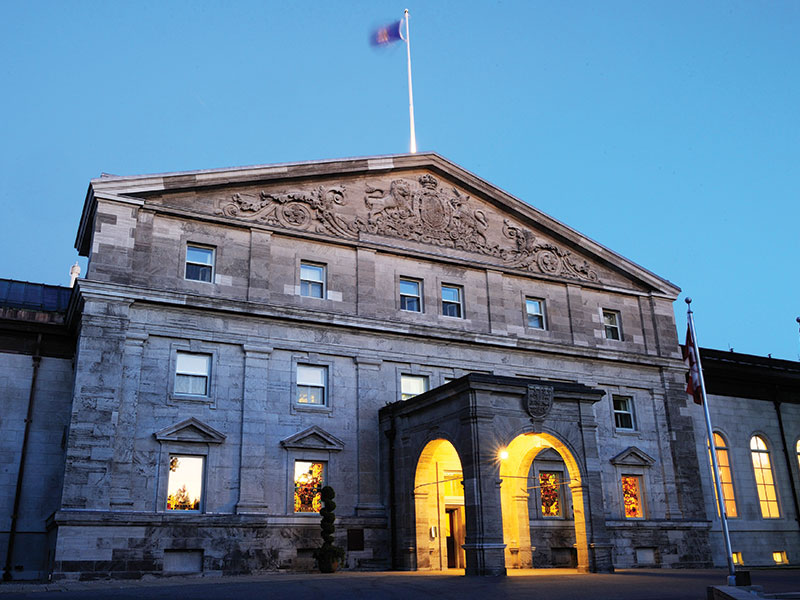 Background
First published in 2006, the National Capital Region's Top Employers is an annual competition organized by the editors of Canada's Top 100 Employers. This special designation recognizes the employers in the Ottawa-Gatineau metropolitan area that lead their industries in offering exceptional places to work. This year's winners were announced on April 13, 2017 in a special magazine published in the Ottawa Citizen.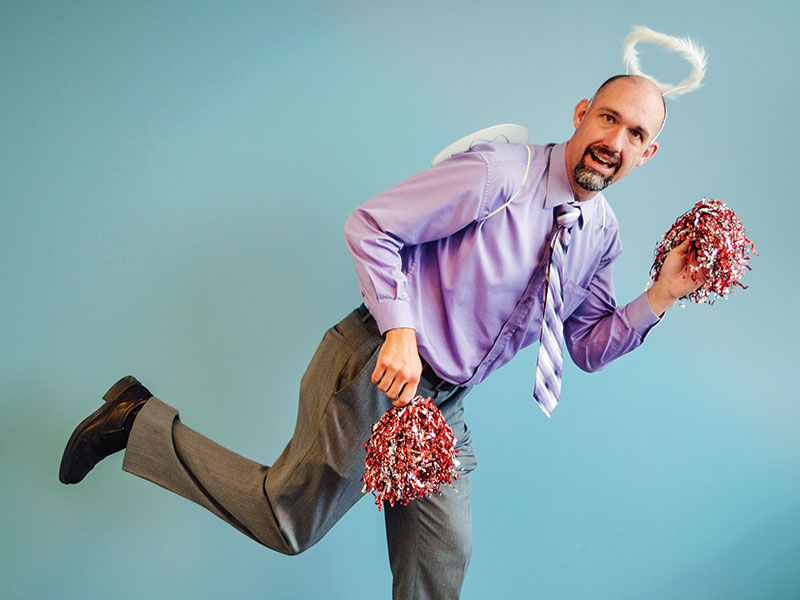 Selection Process
Employers are evaluated by the editors of Canada's Top 100 Employers using the same eight criteria as the national competition: (1) Physical Workplace; (2) Work Atmosphere & Social; (3) Health, Financial & Family Benefits; (4) Vacation & Time Off; (5) Employee Communications; (6) Performance Management; (7) Training & Skills Development; and (8) Community Involvement. Employers are compared to other organizations in their field to determine which offers the most progressive and forward-thinking programs.
Media Partner
Our media partner on the National Capital Region's Top Employers project is the Ottawa Citizen, the largest newspaper in the Ottawa-Gatineau metropolitan area. Each year, a special magazine published in the Citizen announces the winners, including a summary of our editors' reasons for selecting each employer. Read the press release issued on April 13, 2017 announcing this year's winners.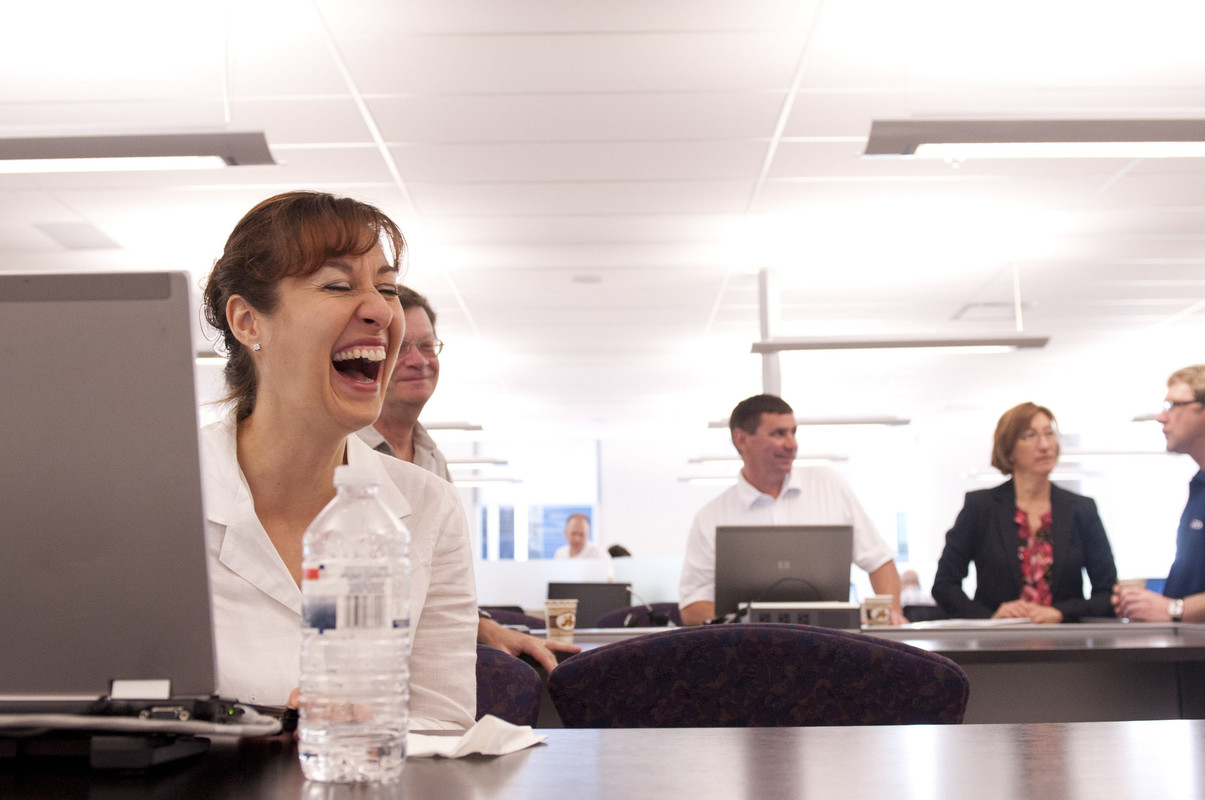 Eligibility Requirements
Any employer with its head office or principal place of business in National Capital Region may apply for this competition. Employers of any size may apply, whether private or public sector.
2018 Competition
Applications for our 2018 competition will be available early in 2017. Our 2018 winners will be announced in a special magazine published in the Ottawa Citizen early in 2018.
Editorial Conference
To learn more about the competition, we invite you to join us at the Top Employer Summit, our annual editorial conference on the Canada's Top 100 Employers project. This event lets you discover the latest best practices from winners, meet competition organizers and editors, and hear inspiring stories from world-class speakers – all presented in a commercial-free format. The conference is Canada's largest annual event for senior-level HR professionals.
Introduction
Given that the leadership of our country resides in Ottawa, it seems only natural to look at how the National Capital Region's Top Employers provide career development and leadership opportunities within their own organizations. While training and skills development are part of what every winning employer offers – from subsidies for tuition and professional accreditation to a variety of in-house and online training options – the NCR's Top Employers do an outstanding job of nurturing their employees' success.
For example, Lumentum, a manufacturer of optical and photonic products in Ottawa, provides employees with up to $5,000 per year for job-related courses. Currently, Lumentum has one employee pursuing a full degree while two others are completing a master's, all part-time. Once employees get approval from their manager, they pay out-of-pocket first and don't get the money back until they pass the course, so there's an incentive to pass, says Lisa Davidson, HR Analyst at Lumentum.
"We do mention the ongoing support for education when we're recruiting," says Davidson. "But we have a lot of perks at Lumentum, so this is just icing on the cake."
For those just starting out at the Treasury Board of Canada Secretariat (TBS) in Ottawa, boot camps give new employees a leg up. Anna-Maria da Silva, Manager, HR Planning, Reporting and Diversity at TBS, explains that the boot camps help with orientation about their department as well as how the various divisions work together. There are even specialized boot camps for new TBS analysts to learn about their role and how government works.
Larger programs, such as the Administrative Services Community Initiative, support the learning and career development of administrative and clerical employees. In addition to an annual conference, this initiative will be putting out a learning and development roadmap of all the different work streams in the Administrative Services category to show these employees how they can move up.
"This roadmap lays out the kind of training and experience that is required in these different work streams," says da Silva. "So if employees know what kind of job they'd like to work towards, they'll know exactly what they need to do."
NAV CANADA, a provider of civil air navigation services in Ottawa, has made leadership development a priority. The company held its first CEO Leadership Forum last year, bringing together about 20 leaders for two-days off-site with their CEO to discuss and reflect on leadership as a strategic priority at NAV Canada. Based on its success, organizers plan on doing it again this year.
"Two days with the CEO was a pretty powerful message to leaders," says Kathie Jaquemet, Director, Organizational Effectiveness at NAV CANADA. "Certainly going through an assessment process and development planning is tough, but it really put words into action around the importance we place on leadership. It's something we're going to invest in and bring people together to talk about and develop.
"We know we need to have great leaders and when we have leaders who understand what great leadership looks like, then they can really be genuine sponsors and drivers of employee development," says Jaquemet. "That's only going to positively impact the overall employee experience."
NAV CANADA's other new leadership initiative, Accelerate, is about making sure that new managers – new employees or existing employees recently promoted into management – have an opportunity to fully learn everything they need to know about being a leader. Jaquemet explains that this means understanding the business at large. These managers spend a week at head office speaking with executive members, HR and labour relations leaders to understand their roles and what is expected of them.
"It's been a huge success," she says. "Previously there was a gap. People in leadership roles were simply supposed to know what was expected. Now we're equipping them as early as possible in their tenure. In addition, they're working within a cohort of leaders so they're networking with people from across the country and making great connections. There's so much for them to learn from each other."
Joël Dubois, a partner in the litigation department at Perley-Robertson, Hill & McDougall LLP in Ottawa, has been on both sides of his firm's formal mentoring program. Each of the associates are paired up with a partner in their departments, so currently Dubois mentors a junior associate in litigation. But he was actually a mentee first when he came over to the firm 11 years ago.
He says the benefit of having a formal program is that "it reminds us that developing our junior lawyers is an important part of who we are." That's especially so when everyone is busy with a million things happening, from file work to management.
"I was lucky to have senior lawyers around me who taught me to be a good lawyer, but also the business of law – client development, billings, the whole business aspect of law – the stuff they don't teach you in law school," says Dubois. "It helped having at least one official door for me to knock on when I had questions. It's rewarding now to have an opportunity to be on the other side to assist junior lawyers in that process."
—Diane Jermyn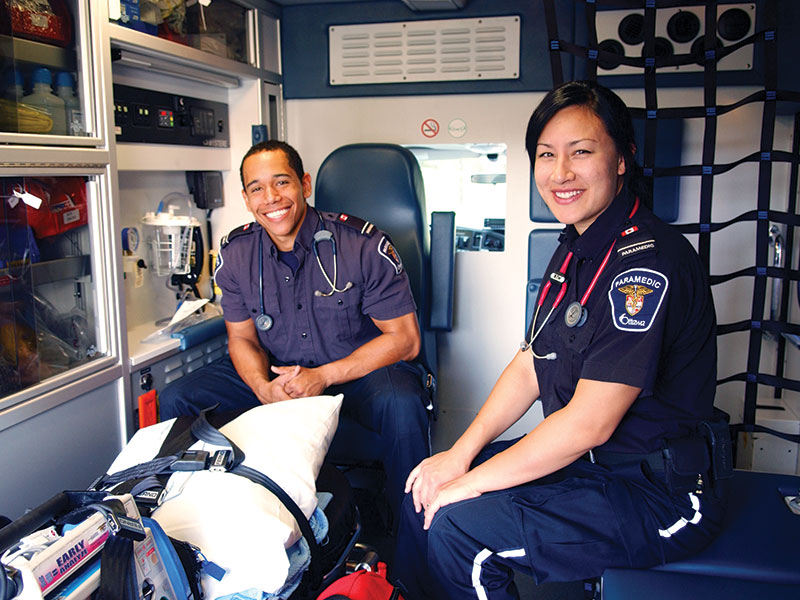 2017 Winners
Here are the 2017 winners of the National Capital Region's Top Employers competition. Click an employer name to read our editors' full Reasons for Selection:
Find jobs from National Capital Region's Top Employers