About the Competition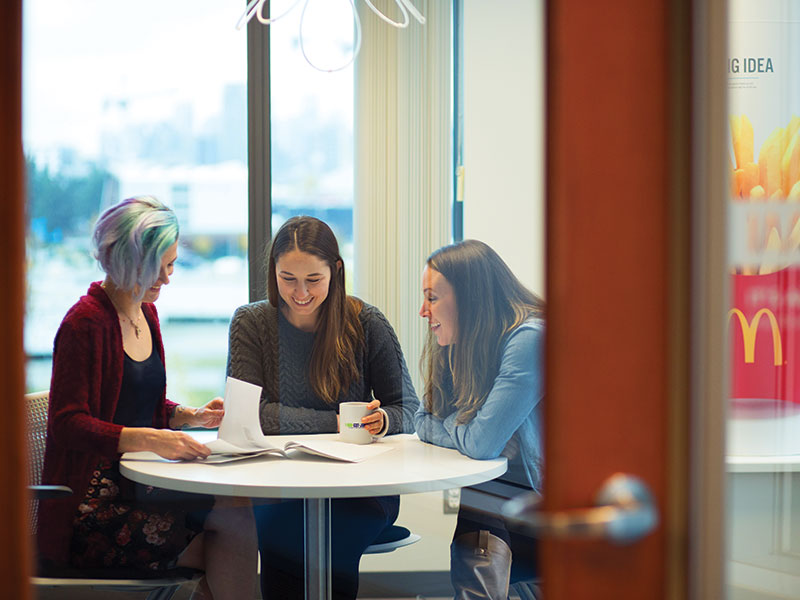 Background
Now in its 4th year, Canada's Top Small & Medium Employers is an editorial competition that recognizes the small and medium enterprises (SMEs) that offer the nation's best workplaces and forward-thinking human resources policies. Canada's SME sector is tremendously important to the nation and is responsible for: over half of the nation's gross domestic product; over 90% of the private-sector labour force; and over 95% of the new jobs created in the past decade.
Our 2017 winners were announced in a special magazine published in The Globe and Mail on April 25, 2017.
Selection Process
Employers are evaluated by the editors of Canada's Top Small & Medium Employers using the same eight criteria as our national competition:
(1) Physical Workplace;
(2) Work Atmosphere & Social;
(3) Health, Financial & Family Benefits;
(4) Vacation & Time Off;
(5) Employee Communications;
(6) Performance Management;
(7) Training & Skills Development; and
(8) Community Involvement.
To determine eligibility, the Top 100 editors adopted the SME definition used by Statistics Canada, limiting the competition to private-sector commercial organizations with under 500 employees.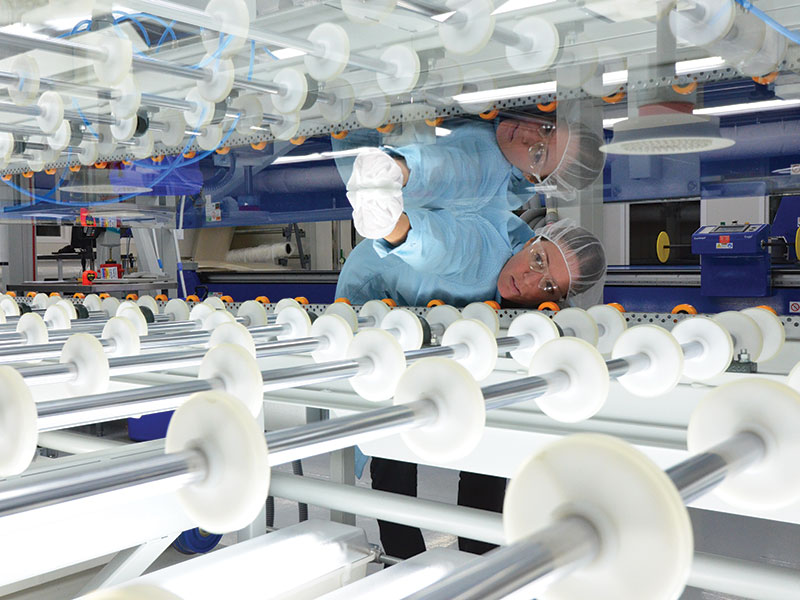 Editorial Partner
The Globe and Mail is our editorial partner on the Canada's Top Small & Medium Employers competition. Each year, the competition winners are announced in a special magazine published nationally in The Globe and Mail. Our editors' detailed reasons for selection are published on our job search engine, Eluta.ca — click an employer's name below to read why each of this year's winners was chosen. Publishing detailed Reasons for Selection is an important feature of our competition: it provides transparency in the selection of winners and "raises the bar" so that other employers can discover and adopt initiatives that work well at other SMEs. Read the news release issued on April 25, 2017 announcing this year's winners.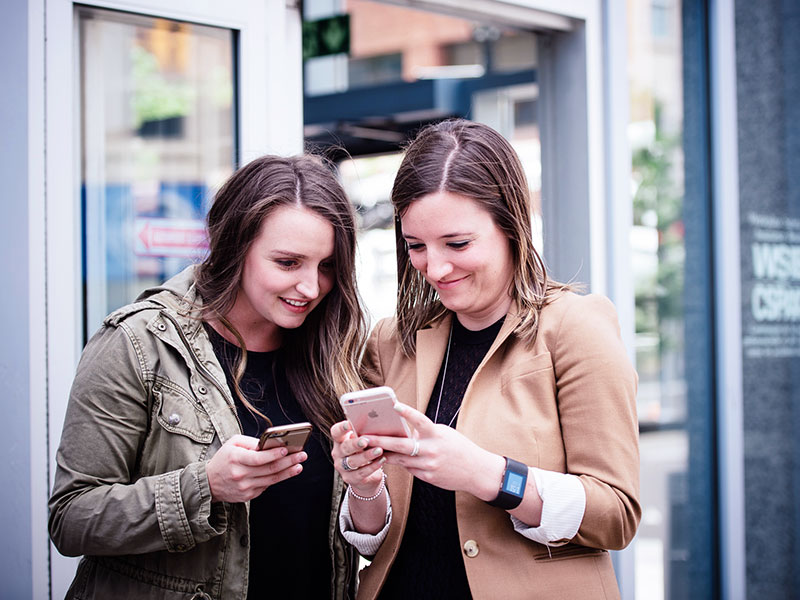 Eligibility Requirements
To be considered a "Small or Medium Enterprise", your company must: (a) have less than 500 employees worldwide, including employees at any affiliated companies; and (b) be a commercial, for-profit enterprise, i.e. non-profit organizations don't meet the definition.
2018 Competition
Applications for our 2018 competition will be available early in 2017. Our 2018 winners will be announced in a special magazine in The Globe and Mail early in 2018.
Editorial Conference
To learn more about the competition, we invite you to join us at the Top Employer Summit, our annual editorial conference on the Canada's Top 100 Employers project. This event lets you discover the latest best practices from winners, meet competition organizers and editors, and hear inspiring stories from world-class speakers – all presented in a commercial-free format. The conference is Canada's largest annual event for senior-level HR professionals.
Introduction
You don't have to be big to be best. Canada's Top Small & Medium Employers 2017 offer competitive benefits that can rival any larger company.
This year's winning organizations display a wide variety of best practices that you might not have expected to find in private-sector commercial enterprises with fewer than 500 employees.
Typically, these include strong support for ongoing career development, formal mentoring programs, maternity and parental top-up payments, flexible health benefits with wellness spending accounts, plus alternative work options that make personal life easier to balance.
Many also offer share purchase plans and the more daring have progressive initiatives, such as unlimited vacation policies – increasingly popular in this sector.
Additionally, many offer the same perks as the biggest employers. If you want workplace bling, you can find on-site fitness facilities with personal trainers, lunch-time yoga, employee lounges with fresh fruit and gluten-free snacks, popcorn, Popsicles, a beer and wine fridge, or even a full-service kitchen serving breakfast and lunch. Of course, table tennis, foosball and video games are de rigueur, along with the occasional volleyball court and outdoor skating rink.
Beyond the frills, you're more likely to feel engaged at a smaller workplace where everyone counts and the boss knows your name. There may also be more opportunities to move up, as many are growing at an incredible pace, particularly tech companies, which are evolving from their startup phase. Some report nearly doubling their work force over the past year, so are truly the nation's job makers.
Whether you're a skilled millennial looking for the right fit or a new business looking at how to step up your game, it's worth taking a look at what Canada's Top Small & Medium Employers 2017 are doing.
—Diane Jermyn
Reproduced from the official magazine announcing Canada's Top Small & Medium Employers (2017), published in The Globe and Mail on April 25, 2017.
2017 Winners
Here are the 2017 winners of the Canada's Top Small & Medium Employers competition. Click an employer name to read our editors' full Reasons for Selection:
The Fun Factor
Canada's Top Small and Medium Employers have a secret weapon to attract top talent
Work is work, right? You get up in the morning, you put your best face on, and off you trudge. Another day, another dollar. But if you work at one of Canada's Top Small and Medium Employers, or SMEs, you may find that work is a bit different. Like fun.
You could, for example, be working for B.C.'s Rocky Mountaineer luxury train service, where you get paid to take tourists through the scenic glories of the Pacific Northwest and the Canadian Rockies. "You have people who are coming from all over the world to tick off a bucket list item – they're very excited," says Charlie Millar, the company's Manager, Service Excellence. "It's an incredible thing to be part of, to deliver on that promise, to be able to show them the Rocky Mountains, the occasional bear, maybe some flying eagles. But also to help them meet new people on board the train – I think that's one of the most powerful things that happens here."
Millar is quick to note that it's still work, but he also calls it the best job he's had in his life. And even if you work at head office, sooner or later you'll be riding the train. Everyone in the company goes aboard in their first year – and some repeatedly – to better understand the business. The enthusiasm goes right to the top.
President Steve Sammut has worked for large corporations as well as Rocky Mountaineer, and, like many leaders of smaller companies, he notes that one big difference is the tools you have available – "you have to be smarter in allocating resources," he says. But that, he finds, is a small price to pay to be part of a SME (usually pronounced "smee").
"Overall, it's a lot more fun," Sammut says. "You're able to pivot so much more quickly, adjust your strategies, take advantage of opportunities. It's a lot easier to get the whole team on board. It's easier to communicate, because in a small and medium-sized company you know each other. It allows us to roll things out pretty quickly."
Some might say that it's easy to have fun in the tourism business. How about an industry with less glamour? Say, a call centre.
Come on down, Sekure Merchant Solutions! The Montreal company thrives on its entry-level personnel who call merchants and companies across the U.S. to offer better terms on their card payment systems. To aid retention, Sekure deliberately set out to make the job fun. Along with bonuses and commissions, there are spin-the-wheel prizes through the day, themed competitions, and pumping music in the background.
"Providing an atmosphere that counters some of the negativity someone will get in a 9 to 5 call centre job is really important to us," says Jeff Ramaglia, one of Sekure's four managing partners. "My partners and I are very passionate and pretty generous in terms of remuneration and benefits. In many cases, people can get a free personal iPhone with their plan paid. We've just started free breakfast with baskets of fresh fruit every morning. We do things geared towards keeping our employees happy."
Melissa Contrino is one of those employees. A former call centre person, she's now a Research Specialist who supports the sales team. "In a lot of places, it's very strict, very quiet," she says. "There's not a lot of interaction with the people around you. There are never any games or prizes or anything like that. Here the workplace is a lot more fun. I'm always happy to come in to work."
And did someone mention free breakfast? It's hard to imagine one of Canada's large corporations, with 50,000 or more employees, providing that perk. But it's not uncommon among SMEs – typical of the ways these companies of less than 500 people work to attract top talent and keep them satisfied.
One of the breakfast places – every Wednesday – is Intelligent Mechatronic Systems Inc., based in Waterloo, Ont., Canada's technology hub. Recruitment is especially challenging in the tech sector, which pioneered workplace fun with the now-standard video games lounges and foosball tables. "One of the things we looked at about a year and a half ago was how could we attract talent in an area where it's very competitive," says Jeoff Shiekh, Chief Corporate Officer of the 18-year-old company.
"What we found was a common theme of a workplace environment that was very relaxed. When you looked around, you'd see all these things – games rooms, breakfast areas – that you wouldn't ordinarily see in corporate environments. We began to understand that when you're in a fast-paced environment like the tech sector, there are ways to create surroundings where people can relieve stress and also encourage creativity."
Richard Yerema, Managing Editor for Mediacorp Canada, which compiles the list, agrees that SMEs often have the freedom to say, "let's do this," both in business and in recruitment. Yerema's favourite example of fun in the workplace is a photo he received of Simon De Baene, CEO of Montreal-based GSOFT Inc., which says its top priority is "employee happiness."
"They had set up a half pipe in the employee lounge, and there was the CEO, riding a skateboard on the half pipe," says Yerema. "That's a first."
By Berton Woodward
Reproduced from the official magazine announcing Canada's Top Small & Medium Employers (2017), published in The Globe and Mail on April 25, 2017.
Find jobs from Canada's Top Small & Medium Employers