About the Competition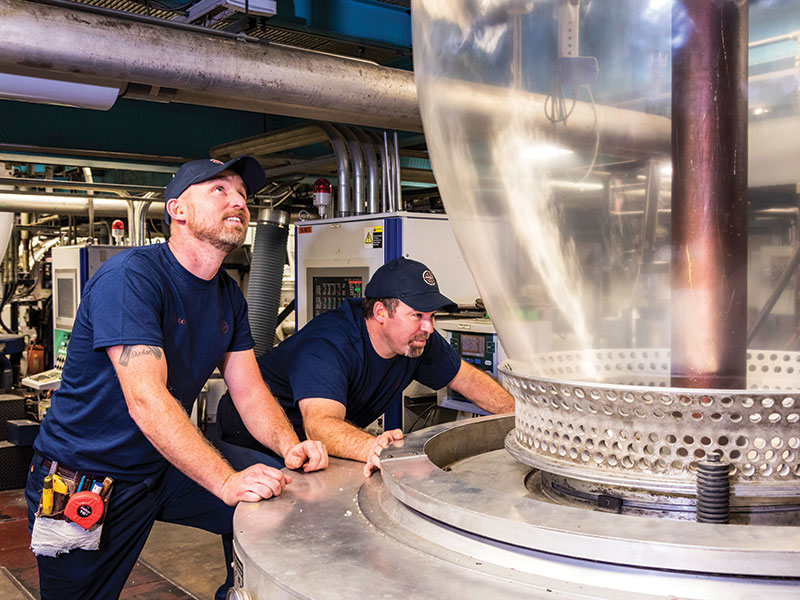 Background
Now entering its 4th year, Canada's Top Small & Medium Employers is an editorial competition that recognizes the small and medium enterprises (SMEs) that offer the nation's best workplaces and forward-thinking human resources policies. Canada's SME sector is tremendously important to the nation and is responsible for:
Our 2016 winners were announced in a special magazine published in The Globe and Mail on March 29, 2016. Read the press release issued the same day, announcing this year's winners.
Selection Process
Employers are evaluated by the editors of Canada's Top Small & Medium Employers using the same eight criteria as our national competition:
(1) Physical Workplace;
(2) Work Atmosphere & Social;
(3) Health, Financial & Family Benefits;
(4) Vacation & Time Off;
(5) Employee Communications;
(6) Performance Management;
(7) Training & Skills Development; and
(8) Community Involvement.
To determine eligibility, the Top 100 editors adopted the SME definition used by Statistics Canada, limiting the competition to private-sector commercial organizations with under 500 employees.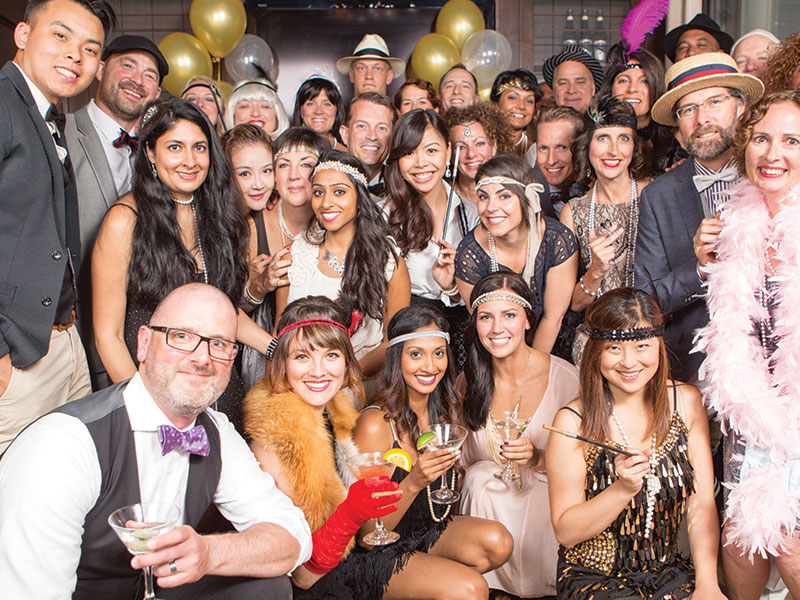 Editorial Partner
The Globe and Mail is our editorial partner on the Canada's Top Small & Medium Employers competition. Each year, the competition winners are announced in a special magazine published nationally in The Globe and Mail. Our editors' detailed reasons for selection are published on our job search engine, Eluta.ca — click an employer's name below to read why each of this year's winners was chosen. Publishing detailed Reasons for Selection is an important feature of our competition: it provides transparency in the selection of winners and "raises the bar" so that other employers can discover and adopt initiatives that work well at other SMEs.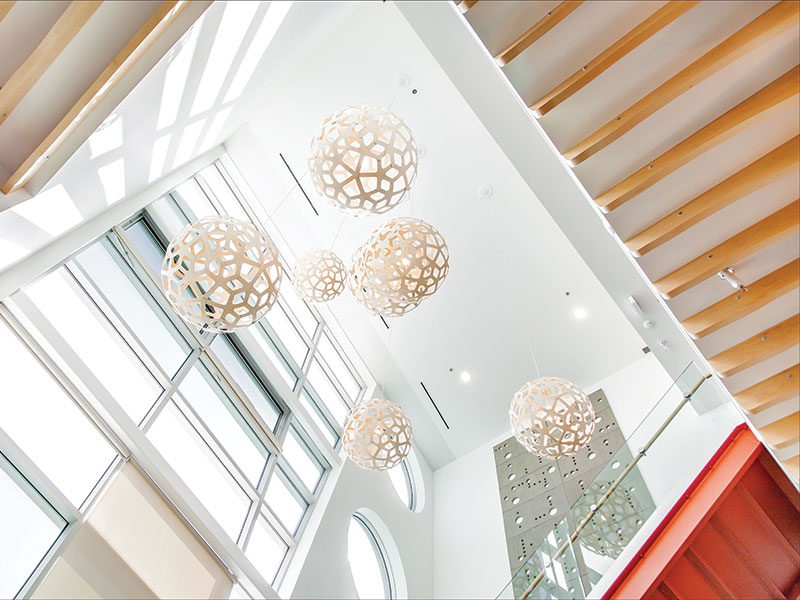 Eligibility Requirements
To be considered a "Small or Medium Enterprise", your company must: (a) have less than 500 employees worldwide, including employees at any affiliated companies; and (b) be a commercial, for-profit enterprise, i.e. non-profit organizations don't meet the definition.
2017 Competition
Applications for our 2017 competition will be available early in 2016. Our 2017 winners will be announced in a special magazine in The Globe and Mail early in 2017.
Editorial Conference
To learn more about the competition, we invite you to join us at the Top Employer Summit, our annual editorial conference on the Canada's Top 100 Employers project. This event lets you discover the latest best practices from winners, meet competition organizers and editors, and hear inspiring stories from world-class speakers – all presented in a commercial-free format. The conference is Canada's largest annual event for senior-level HR professionals.
Introduction
Canada's Top Small and Medium Employers are proving you don't have to be big to be a leader. This year's winning companies offer forward-thinking human resource policies that are competitive with much bigger enterprises. For instance, many small and medium employers offer a share purchase plan available to all employees as well as year-end bonuses; support for long-term savings; and tuition subsidies, often for both work and non-work-related courses. Alternative work options are another popular perk, and nearly half of these companies provide maternity and parental leave top-up payments. Some daring policies are unique to this sector, according to Richard Yerema, managing editor of Canada's Top 100 Employers.
"The SME competition is home to some intriguing programs, such as the unlimited vacation policies at Verafin, Nulogy and Mabel's Labels," says Mr. Yerema. "Work environments and social calendars can also resemble friends and family gatherings, from trips to sunny southern destinations at the Great Little Box Company to summer camping and winter ski trips at Jayman BUILT Group of Companies."
With Canada's SME sector responsible for over three-quarters of new jobs in the past decade, employment growth is key in choosing the winning companies. Some have grown at an incredible pace this year, such as Kitchener-based robotics manufacturer Clearpath, which increased its overall workforce by 55 per cent, and Pythian Group in Ottawa with the creation of 30 new information technology jobs.
"All of the employers included this year have shown employment stability, with the vast majority showing year-over-year employment growth," notes Mr. Yerema. "That's comforting in these times."
By Diane Jermyn
From the official announcement magazine for Canada's Top Small & Medium Employers, published on March 29, 2016 in The Globe and Mail.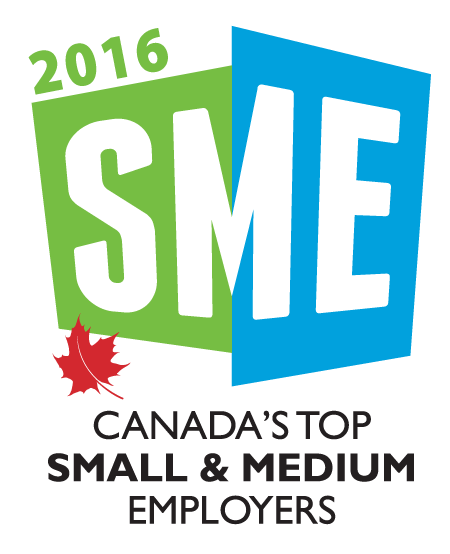 2016 Winners
Here are 2016 winners of the Canada's Top Small & Medium Employers competition. Click an employer name to read our editors' full Reasons for Selection:
The Little Engines of Growth
There are big differences working for Canada's Top Small and Medium Employers
Jason Leung knows the difference between working for a big corporation and for a Small and Medium Employer. Really, it gets down to that little word "big".
Leung used to work in sales, based in Vancouver, for one of the world's largest soft-drink companies. Now he works in a smaller city for a much smaller company that makes food for small and medium sized friendly creatures.
Petcurean Pet Nutrition, which produces premium pet food in Chilliwack, B.C., is a fast growing company in a fast growing category. It has operations in many of the same countries around the world that the soft-drink company does. But it still has only 64 global employees.
Talk to Leung, who is now an Export Manager, about the workplace culture. "At my old company, it was almost a competition among employees about who was working the longest, who was working the hardest, who was doing the most out there. It was just show off, show off, show off. But here they really promote work-life balance. It feels like family."
Then there is the challenge of getting something done. "Here, no door is closed, no one says, that's not my department, don't talk to me," says Leung. "At my old company, I'd see it all the time. You've got to go through the ranks, talk to your senior manager, the senior manager talks to another person who talks to the person you really need. Here, I just walk into the general manager's office myself."
Millions of Canadians share Leung's kind of workplace environment, although their company may not have made the list of Canada's Top Small and Medium Employers. Some 90 per cent of the private-sector labour force is employed by a SME (commonly pronounced Smee, like Captain Hook's sidekick). SMEs are credited with creating over 75 per cent of new jobs in Canada in the past decade.
And this little engine of growth often works on quite different principles from the big locomotives. Leung's account of the contrasts he found between a soft-drink giant and a pet food SME is echoed 3,200 kilometres away in a tech company in the Waterloo region. "Generally people who come to us from large organizations are very familiar with structure and going through channels," says Dan Latendre, Founder and CEO of Igloo Software, which employs just over 90 people in Kitchener, Ont. "Whereas here, we're all about agility and innovation – if that's a great idea, why aren't we acting on it?"
Latendre believes in a "flat", non-hierarchical style of organization that can be surprising to people who come from big companies. "They're very aware of chain of command," he says. "Here it's, hey, we've formed a project team, let's get this project done. You may have me, as CEO, in the project along with other people. But we all work for the project manager, and we all have tasks to get done. Which kind of blows people's minds, that they're working directly with the CEO."
To some people, notes Richard Yerema, Managing Editor for Mediacorp Canada, which compiled the SME list, working for a small company means trade-offs – a more family style atmosphere and more agility, perhaps, but fewer benefits than at a big outfit. But the 100 companies on this 2016 SME list are proof that sometimes you can have it all. Benefits are often competitive with those of much larger firms.
Take Petcurean. Its Human Resources Manager, Cari McClelland, joined a year ago and found a benefit plan that included prescription drugs, a maternity leave top-up, long-term disability and, after staff asked for it, vision care.
"For a company our size to carry that extensive a benefit package is not the norm," says McClelland, an experienced HR professional. "I've been amazed at the willingness of our leadership to say, 'let's look at it – if we can do it, we'll do it'."
Yet many such benefits are becoming the norm at Canada's Top SMEs. Yerema says that nearly half of the employers on this year's list provide some form of maternity leave top-up – the additional payment that brings a new mother's Employment Insurance benefit closer to her original salary for a certain number of weeks. "That is quite an accomplishment," says Yerema. "Ten years ago, even many large companies weren't offering it."
At Igloo, too, Latendre offers benefits that his staff say are equivalent to those of large tech companies they've worked at, such as BlackBerry. They also get stock options, offering the promise that the company's success will benefit every employee.
And that may be another part of the attraction of the Small and Medium Employer. Along with the friendly atmosphere, the quick decision-making and the pot-luck get-togethers, there's the idea that this small upstart might one day become the most successful software company – or pet food company – in the world. "SMEs capture the imagination for a lot of people," notes Yerema. "What would it have been like to be the fifth person hired at Google?"
By Berton Woodward
From the official announcement magazine for Canada's Top Small & Medium Employers, published on March 29, 2016 in The Globe and Mail.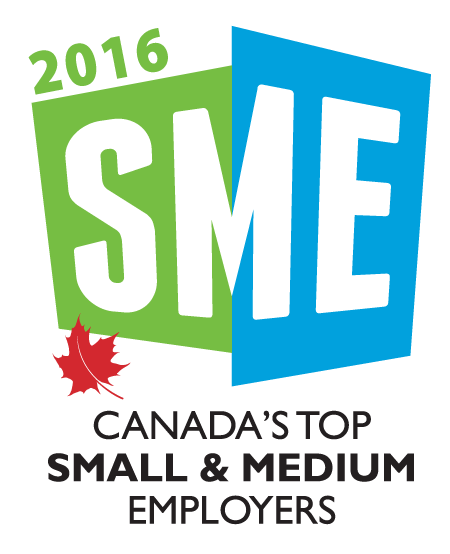 Find jobs from Canada's Top Small & Medium Employers