About the Competition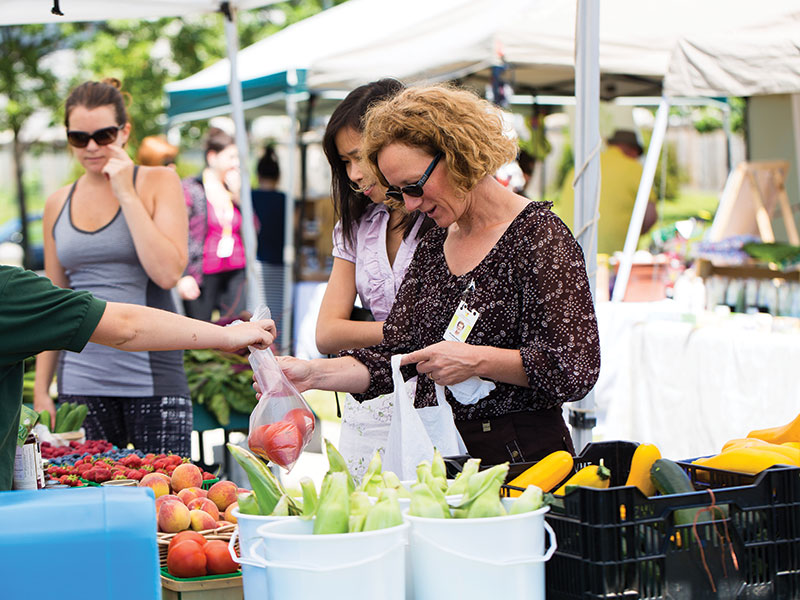 This year marks the 11th annual edition for our Greater Toronto's Top Employers competition, which has become a benchmark in the Greater Toronto Area for workplace best-practices. Like the metropolitan area it represents, the competition has become exceptionally strong and competitive — so much so that, for Toronto-area employers, the minimum scores to secure a place on the GTA list routinely rank among the highest in the nation. Our 2017 winners were announced on December 12, 2016 in a special magazine feature in The Globe and Mail. Our press release issued the same day provides additional background on this year's competition.
Selection Process
Once again this year, our team of editors have evaluated employers on eight criteria: (1) physical workplace; (2) work atmosphere and social; (3) health, financial and family benefits; (4) vacation and time-off; (5) employee communications; (6) performance management; (7) training and skills development; and (8) community involvement. These criteria have remained the same since the competition's inception and are the same criteria used to judge our national winners.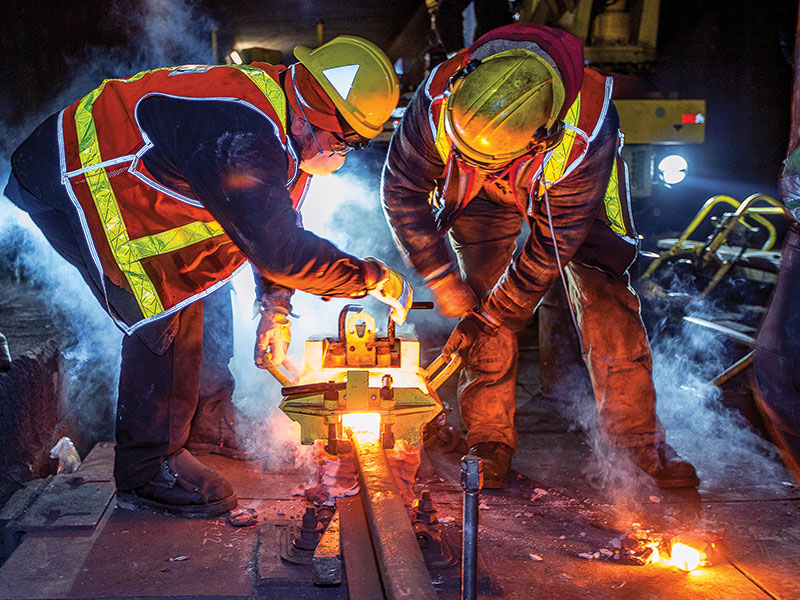 Editorial Partner
Each December, the winning employers are announced in a special magazine published in The Globe and Mail's metro edition. For our detailed Reasons for Selection, please review the full list of winners. Publishing detailed Reasons for Selection is a distinguishing feature of our competition: it provides transparency in the selection of winners and "raises the bar" so that other employers can discover and adopt initiatives that work well elsewhere.
Eligibility Requirements
Any employer with its head office or principal place of business in the Greater Toronto Area may apply for this competition. Employers of any size may apply, whether private or public sector.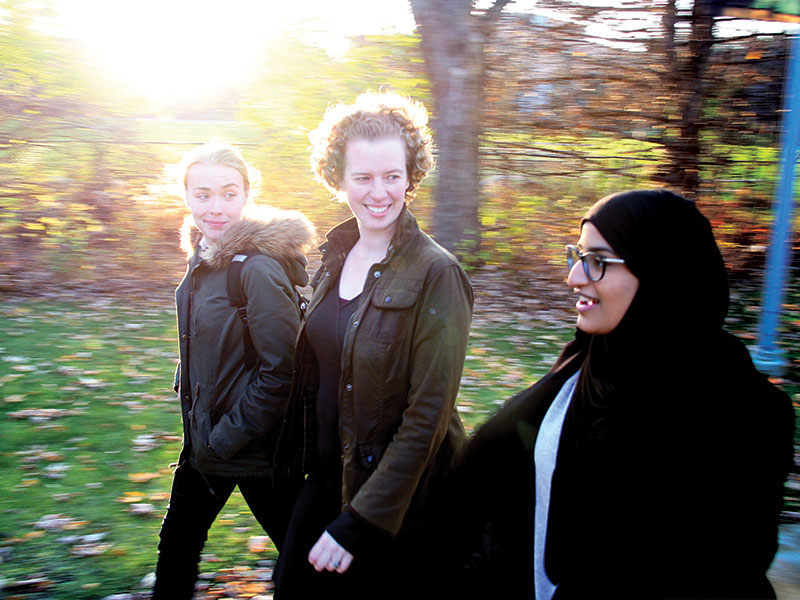 2018 Competition
Applications for our 2018 competition will be available early in 2017. Our 2018 winners will be announced in December 2017. Join our mailing list to stay up to date and receive an application for next year's competition:
Editorial Conference
To learn more about the competition, we invite you to join us at the Top Employer Summit, our annual editorial conference on the Canada's Top 100 Employers project. This event lets you discover the latest best practices from winners, meet competition organizers and editors, and hear inspiring stories from world-class speakers — all presented in a commercial-free format. The conference is Canada's largest annual event for senior-level HR professionals.
Introduction
By Diane Jermyn
It's tough to land a spot on the Greater Toronto's Top Employer list. As Canada's biggest metropolitan area, the GTA is home to a rich diversity of organizations, representing a broad range of industries in everything from technology to health care, auto manufacturing to publishing, banking to breweries. Competition is fierce among competing companies in this editorial contest, not only to be judged the best within their industry, but also in the wider GTA landscape.
In setting the bar high for workplace standards, GTA's Top Employers have demonstrated leading-edge initiatives to engage their employees and inspire people to be their best at work. Key is a variety of ongoing support for employee education and skills development to help individuals reach their full potential, whether through subsidies for tuition or professional accreditation, in-house training or mentoring programs.
Other commonalities in the winning group include generous top-up payments for parental leave, vacation allowances starting at three weeks, flexible working arrangements and personal days off to be used as needed, recognizing that employees have an important life outside the workplace.
As a talented job seeker, these are the companies you want to work for. As an enlightened employer, these are the companies you want to be. The win is double.
From the official announcement magazine for Greater Toronto's Top Employers (2017), published on December 12, 2016 in The Globe and Mail.
2017 Winners
Here are 2017 winners of the Greater Toronto's Top Employers competition. Click an employer name to read our editors' full Reasons for Selection:
The Best of Everywhere
Diversity and intense competition are hallmarks of the employment landscape for Greater Toronto's Top Employers
By Berton Woodward
If you ask recruitment leaders about the key characteristics of the Greater Toronto Area workforce, the answer you get is pretty much Dalila Kadric.
Invariably, the first defining point any human resources executive will cite about the GTA is "diversity." People come to Canada's biggest urban area from all over the world and from all over the country, enlivening its culture and bringing a host of talents, skills and ideas.
In 2008, one of those people was Kadric. She is a Bosnian-born Muslim whose family was forced to flee the war that broke out in the early 1990s. They spent three years as refugees in neighbouring Slovenia before coming to Canada in 1995, when Kadric was a teenager. The family ended up in Quebec City and Kadric did her high school there. "I had to do intensive French immersion for a year," she says. She became fluent in three languages — Serbo-Croatian, English and French, not to mention some childhood German — and, after earning her BA in business operations from the University of Ottawa, she got a job in logistics in Montreal.
Then she met and married a fellow Bosnian Canadian from Toronto, and headed down the 401. They settled in Mississauga, and Kadric joined the logistics department of Kruger Products L.P., makers of top Canadian tissue brands like Cashmere, Scotties and Purex. There she found an ideal mix — supply-chain roles she liked and the support and mentorship she needed to develop and move forward in her career. As her two kids came along, she was gratified that Kruger, one of Greater Toronto's Top Employers, enabled her to work from home part of the time.
Not surprisingly, she appreciates Toronto's commitment to diversity. "I was raised in a multicultural environment," she says. "Now I also have the English and the French sides, and here in Toronto I find it is even more mixed. I love that — every culture and every individual has something to bring to the table."
And Kadric notes that the commitment shows in little gestures that you'll find in the GTA but may not see elsewhere. "We've become so accustomed to respecting others," she says. "The other day we had a breakfast charity event at Kruger, and one of the options was turkey bacon, for people who don't eat pork. Obviously, they had thought about inclusion."
You get a sense of both the diversity and the promise of Greater Toronto's workforce all wrapped up in Kadric: an overseas-born former refugee, of Muslim faith, fluent in both of Canada's official languages, highly skilled — and highly selective about where she works.
For there is another phrase that human resources executives inevitably apply to the vast GTA employment marketplace — "highly competitive". And that means Greater Toronto's Top Employers have to run hard to keep up with what their people need to stay engaged and on board.
Take Kadric's own employer, Kruger Products. It recently raised its maternity and parental leave top-ups in response to what was available elsewhere. "You need to be constantly upping your game if you want to attract and retain the best of the best," says François Paroyan, Kruger's Corporate Vice President, Human Resources. "It's a very competitive environment, and having benefits that are available at some of the other top employers — it matters. Constantly benchmarking yourself against the competition, whether it's in your industry or the GTA, is important."
Paroyan adds, however, that it's not just about compensation. "People are saying, 'I don't want to just come somewhere for a job — I want a career'. That's what we've been focusing on even more — providing people with growth opportunities."
Those themes crop up repeatedly for Richard Yerema, managing editor for Mediacorp Canada, which produced this 2017 list of Greater Toronto's Top Employers. "Toronto is the destination city for Canada," he says. "It's the biggest city, the economy is booming and it attracts the most new Canadians. All the issues we write about nationally are amplified here. And it's ground zero for policies — much of what we see in Canada we see here first, from diversity & inclusion to flexible health plans."
By that standard, we can expect to see considerably more progress in the workplaces of the nation. Approaches to diversity and inclusion in Greater Toronto become more nuanced every year — many employers now ensure there is support for introverts. The workplaces themselves are undergoing a renovation boom in a city that always seems to be under construction. On the way out are high-walled cubicles and coming in are open-concept workspaces with curved communal tables, few walls, a lot of glass and plenty of light.
Expanding, too, are programs for flexible work hours, especially valued by Greater Toronto employees with long commutes. They also like "dress for your day" policies — you see a lot more T-shirts and jeans in progressive offices now. And if you don't feel loved, you're not working at a Top Employer — employee recognition programs, often with peer-voted reward points, are mushrooming across Greater Toronto and spreading nationally.
And always, says Paroyan, is the ever-present need to attract talented people like Dalila Kadric, amid intense competition, high job mobility and generational change. "There are some interesting challenges ahead for organizations and HR professionals," says Paroyan. "Everyone is focusing on building their talent pipeline and their leadership pipeline, to make sure they have the right human capital for the future." And in Greater Toronto, it can come from anywhere.
From the official announcement magazine for Greater Toronto's Top Employers (2017), published on December 12, 2016 in The Globe and Mail.
Find jobs from Greater Toronto's Top Employers