About the Competition
Background
First published in 2002, Canada's Top Employers for Young People is an editorial competition organized by the Canada's Top 100 Employers project.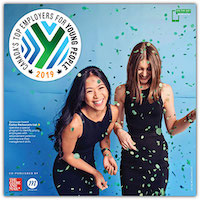 This special designation recognizes the employers that offer the nation's best workplaces and programs for young people just starting their careers. The employers on this list are Canada's leaders in attracting and retaining younger employees to their organizations. Before 2007, this competition was published annually as an appendix to our Canada's Top 100 Employers paperback. This year's winners were announced on January 18, 2019 in a special magazine published in The Globe and Mail. Read the press release issued the same day for more background on this year's competition.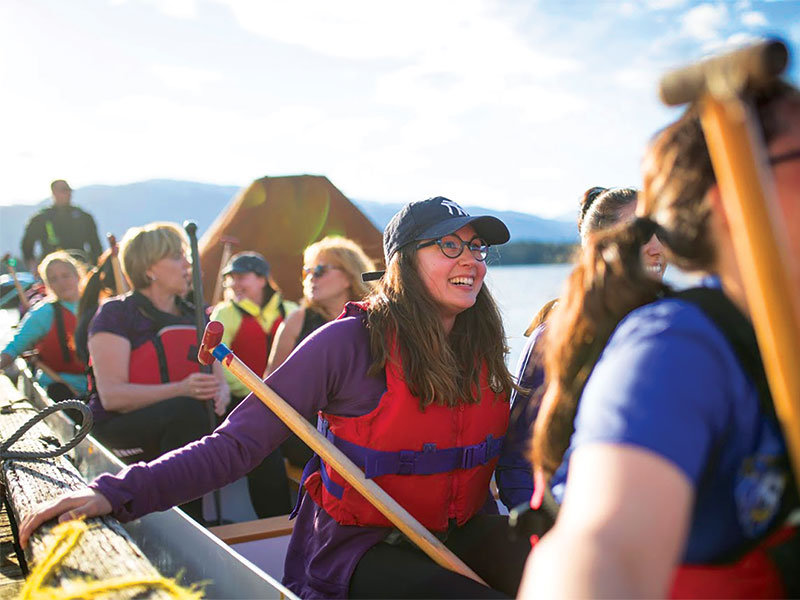 Selection Process
Each employer is evaluated by the editors of Canada's Top 100 Employers in terms of the programs they have to attract and retain younger workers. These include benefits such as tuition assistance and the availability of co-op or work-study programs. Our editors also examine each employer's mentorship and training programs, including benefits such as bonuses paid when employees complete certain courses or professional designations. We also review each employer's career management programs, looking for initiatives that can assist younger workers advance faster in the organization. Lastly, our editors also look at the average age of employees at each employer to better understand the composition and profile of their workforce.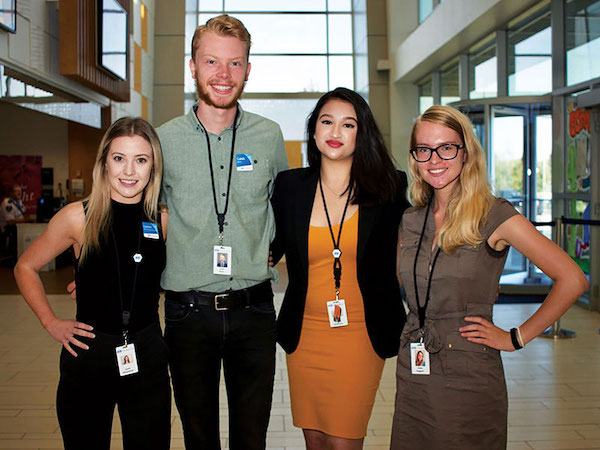 Editorial Partner
The Globe and Mail is our editorial partner on the Canada's Top Employers for Young People competition. Each year, we co-publish a national magazine announcing the winners, which appears in The Globe in print and online, reaching thousands of students and young people starting their careers.
Eligibility Requirements
Any employer with its head office or principal place of business in Canada may apply for our national competition. Employers of any size may apply, whether private or public sector.
2020 Competition
Applications for our 2020 competition will be available early in 2019. Our 2020 winners will be announced in a special magazine in The Globe and Mail early in 2020.
Editorial Conference
To learn more about the competition, we invite you to join us at the Top Employer Summit, our annual editorial conference on the Canada's Top 100 Employers project. This event lets you discover the latest best practices from winners, meet competition organizers and editors, and hear inspiring stories from world-class speakers – all presented in a commercial-free format. The conference is Canada's largest annual event for senior-level HR professionals.
To attract and recruit young people, these top employers deliver
This year's winners have identified what the best and brightest of Canada's young talent wants in a workplace
Canada's Top Employers for Young People is the most popular special-interest competition for good reason. These winning organizations have identified what the next generation wants in the workplace and they deliver. So naturally, it's where the best and brightest of Canada's young talent go to check out career opportunities.
The competition is a valuable resource for recent graduates and young professionals in finding the right fit, whether that's a paid internship in their industry, a chance to continue training and learning on the job or an organization that aligns with their own socially conscious values. By showcasing what each employer has to offer, the competition provides job seekers with an insider's view of the organization, highlighting their most progressive and innovative human-resources initiatives.
Many of these initiatives are designed especially to support younger workers, allowing them to grow and thrive as they begin their careers. For example, Mott MacDonald, a Vancouver-based engineering firm, has created an 18-month Horizons program to help young professionals identify their development needs and to provide tools to manage their careers in meaningful ways.
Most of the winning organizations also welcome students as part of their youth outreach, such as Holland Bloorview Kids Rehabilitation Hospital in Toronto, which manages a summer-student research program providing undergraduate students with the opportunity to conduct research alongside leading children's rehabilitation scientists. Often companies connect with schools or community organizations, including Jazz Aviation LP in Dartmouth, N.S., which partners with 17 postsecondary institutions to provide collaboration on training and curriculum plus up-to-date information on industry best practices.
With competition increasing for Canada's skilled and educated labour force, any organization interested in attracting and recruiting talented young people would be smart to study this year's winners. The new skills, ideas and energy that young people bring into the workplace are enormous.
– Diane Jermyn
From the official announcement magazine for Canada's Top Employers for Young People (2019), published on January 18, 2019 in The Globe and Mail
2019 Winners
Here are 2019 winners of the Canada's Top Employers for Young People competition. Click an employer name to read our editors' full Reasons for Selection:
Pride and Purpose
Canada's Top Employers for Young People are helping their new recruits make an impact early on
If you want useful insights into the employment environment for young people, talk to Julia Innis at KPMG LLP, one of Canada's Top Employers for Young People. For most of her seven years at the professional services firm, she's been involved in campus recruitment, and now oversees recruitment and brand as Candidate Experience Leader.
"I think a huge part of what appeals to young people is the ability to have meaning in what they do and to make an impact early on," she says. "I see that all the time. They want to have a connection to the work they're doing. They don't just want to come into a role and sit there doing something really basic. They want to put their skills to work -- what they've studied in university or college -- and they want to see what that impact is."
Arguably, this is a great time to be a young job-searcher, given Canada's low unemployment rate and booming economy, particularly in larger centres like Toronto or Vancouver. "They're coming into the workplace when there are lots of opportunities available," says Innis. "They can work at a large organization like KPMG or work at a startup.
That also means millennial employees have significant leverage -- many of the Top Employers report that 30 per cent or more of their staff is under 34. And people in this generation are not afraid of making their views clear. "Having their voice heard is really important," notes Innis. "They're coming up in an age of social media where it's so easy to for them to voice their opinion on Twitter or Instagram. So when they are part of a company or organization, they also want to feel that they have their voice heard."
The winners of the Canada's Top Employers for Young People competition are very aware of such trends, says Kristina Leung, Senior Editor at Mediacorp Canada, which produces the list. "The overarching trend is organizations trying to connect young people with a sense of purpose," she says. "They are showing people what it is that the organization does, and how young people can fit into that long-term purpose. Or they are extending it to a broader purpose such as charity work that the organization participates in."
Many employers, too, are making sure their new recruits get the opportunity to show off their skills and make an impact early on. "It's a kind of out-of-the-box training instead of the older, regimented in-house style that you had to do to get to the next level. This is training and mentoring that is more collaborative, crosses different departments and gets groups of people together to think and brainstorm on how they can impact the organization, even in a broader way outside their day-to-day roles."
That sense of contributing directly to the organization's future, and often suggesting changes that are then implemented by the employer, has a powerful effect, says Leung. "When the organization demonstrates that what young people are saying does matter, it can create really great retention and a long-term engagement with that individual."
Employers are also looking at ways of customizing their offerings to employees. KPMG's Innis notes that millennials -- or Gen Z, as the younger members of the generation are often called -- are used to a sense of individualism. "They've grown up with Netflix and 'recommended for you' -- everywhere in technology there is that notion of personalizing products," she says. The influence of technology also means that feedback is very important, she adds. "They prefer continuous coaching. They don't want to wait six months for their performance review."
Leung notes that many employers are adjusting their format for career development, making it more agile, personal and individual. Very common now are the rotational programs for new hires that allow them to spend several months in various areas of an organization to see what they like. "There is also more two-way communication between employer and employee," Leung says. "It's not just top-down. Feedback is integrated throughout the employment experience." At the same time, many HR programs now feature much more choice and flexibility, where employees can select from a buffet of health and financial benefits.
In the end, though, an employer's relationship with young people often gets back to that sense of purpose, mission and pride, Leung says. "It's important for an organization to be very clear about what it has set out to achieve," she says. "And of course, we're not talking about just making money. Having a purpose clearly defined -- whether it's creating really dynamic tech products or offering great services, and how that will help better the world -- is critical in helping young people feel a connection to the organization and really engage. Several organizations have mentioned that this has generated positive feedback for them. As a recruitment message, it's very powerful."
– Berton Woodward
From the official announcement magazine for Canada's Top Employers for Young People (2019), published on January 18, 2019 in The Globe and Mail.
Find jobs from Canada's Top Employers for Young People